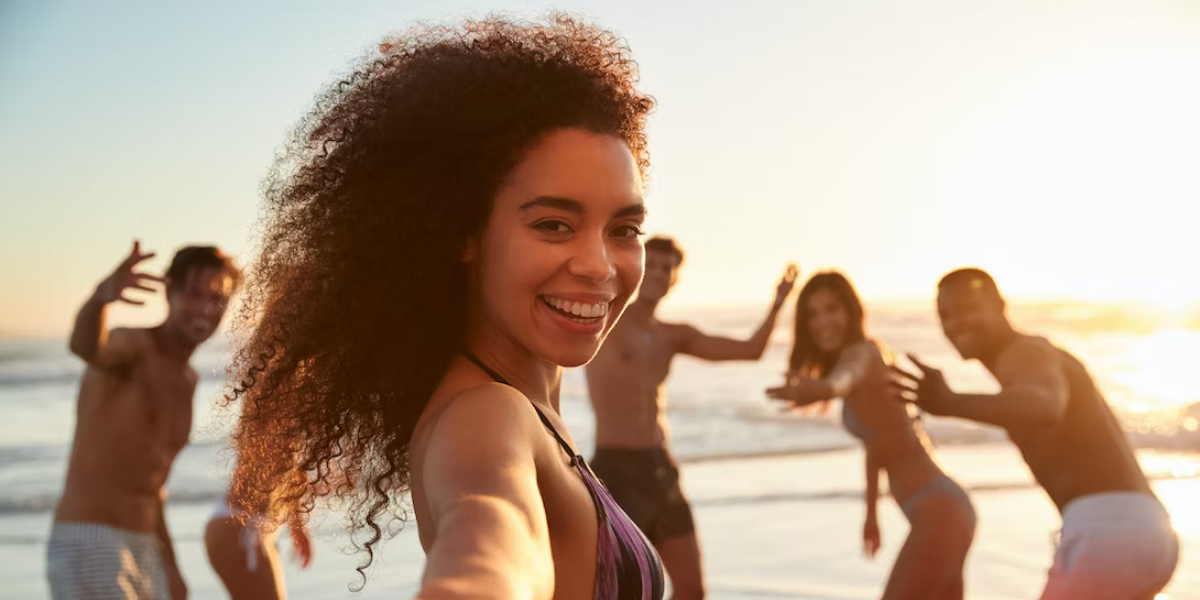 Traditionally, influencer platforms show you campaign level data; you're able to see likes, clicks, comments and engagement on a certain post, but you're not able to see audience engagement demographic data. Here's why marketers need to pay attention to post-level data to increase their TikTok ROI, as well as inform their overall marketing strategies.
What is post-level data on TikTok?
First, let's cover what marketers can see with post-level performance insights:
Audience Engagement: Specific audience demographics about who is engaging with your brand including gender, age, and location; this gives you extremely detailed insights about who is showing interest in your brand.
Post Engagement Over Time: Post-level engagement metrics & data visualizations to help marketers better understand engagement over time; this shows not just who is engaging with your brand, but how.
Having access to post-level TikTok data means marketers can see more specifically who is engaging with content and how they're engaging, not just what type of content is driving engagement overall. These insights can inform better audience targeting as well as more effective content planning.
Post level data is invaluable because you can leverage these insights to better understand who you need to be targeting, and what kind of content they respond most positively to.
How to spend smarter on TikTok (& beyond)
Understanding post-level data on TikTok can have a huge impact on your ability to make better investment decisions, ultimately leading to a much higher ROI. It all comes down to honing in on which creators your target audience actually listens to; this ensures your marketing dollars are amplifying messages that truly resonate with the right people.
For example, consider a macro creator like Justin Bieber who has 25 millions followers. It's extremely unlikely that a piece of content will resonate with, or even be seen by, the majority of those millions of followers. With the post-level data available via the TikTok creator marketplace integration, you can validate the audience that's most likely to engage with your brand's content, and if that's only 5 million out of 25 million followers, you're essentially paying for 20 million impressions that might be totally useless.
Conversely, marketers can use these same post-level data insights to be more strategic with each campaign, identifying creators with audiences that are a much better match for their brand. Perhaps after looking at the data, you'll be able to prove that it's better to partner with five mid-tier creators instead of 1 macro creator, yielding higher engagements, and driving higher ROI on your marketing dollars.
Another reason to analyze post-level data for TikTok is that you can take those insights and apply them to any paid media strategy. Outside of influencer marketing, marketers can leverage these insights across their digital and paid media campaigns where optimizing audience targeting drives better efficiencies in marketing spend.
Audience demographic data is the future of marketing
If marketers wish to succeed on TikTok, using technology is the most efficient way to confirm audience demographic assumptions through social content, post, and profile data. If you understand how to find and target the audiences most likely to respond well to your brand, you're not only improving TikTok campaign performance, but the whole of your marketing strategy.
To learn more about Tagger's integration with the TikTok creator marketplace, request a live demo.