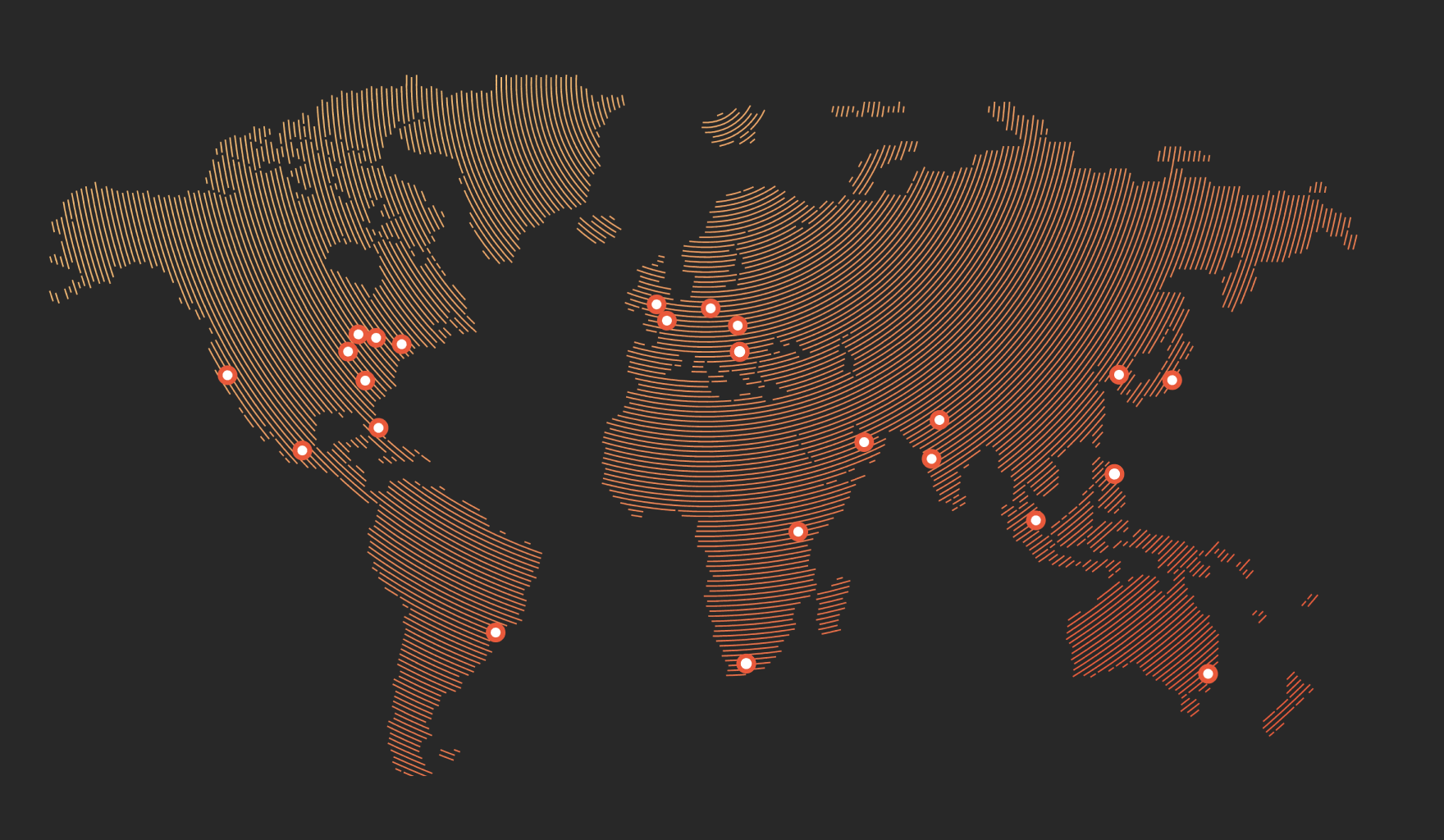 SANTA MONICA, Calif., July 26, 2023 — Tagger Media, the global technology leader making influencer marketing more intelligent, today announces its expansion into South Africa through an exclusive partnership with Tribeez, an influencer marketing and social intelligence agency based in Cape Town.
The market for global influencer marketing platforms is projected to expand from $10.54 billion in 2022 to $94.24 billion by 2030, representing a significant opportunity for growth. With a trusted roster of brands and agencies located across six continents and more than 20 international offices, Tagger understands the need for a global presence to support enterprise organizations and their creator and influencer marketing strategies.
"The digital and social landscape continues to evolve rapidly, and it's more important than ever that brands have access to data and analytics to empower their teams to make informed decisions and drive successful campaigns," said Dave Dickman, CEO at Tagger Media. "Partnering with Tribeez is an important step for us to continue to provide the SaaS solutions that companies need to gain a competitive edge today in the South African market. We're excited to support the region and collaborate with the Tribeez team."
Tagger opted to partner with Tribeez due to its impressive roster of clients and strategic leadership in the influencer marketing space. The company has worked on campaigns with Nando's, MTN, Pick n Pay, The Foschini Group, and Dr. Oetker Pizza, among other leading brands in the region.
"Influencer marketing has rapidly grown over the last few years in South Africa as more companies realized the value of this marketing channel to support growth goals and connect with target audiences," said Craig Wight, Head of Social Intelligence at Tribeez. "We're well positioned as a leader in the region when it comes to partnering with brands to drive results and beginning this relationship with Tagger is validation of this fact. This partnership has invigorated our team, and we're thrilled to see what we can achieve."
In 2023, according to data from Meltwater, 76% of B2C organizations in Africa will use influencer marketing, 5% higher than the number reported globally. It's expected that this marketing channel will continue to grow rapidly. Tagger's partnership with Tribeez will help the company further its leadership across the continent and in the South African region.
Tagger's end-to-end SaaS solution was recently named the Best Influencer Marketing Platform at the 2023 Global Influencer Marketing Awards. It provides brands and influencers with a powerful tool to discover, connect and collaborate with partners worldwide. Powered by advanced analytics and machine learning tools, the company's suite of solutions provides actionable insights for teams to navigate the influencer marketing space with ease.
—
About Tagger Media
Tagger Media is a global leader in revolutionizing how top brands and agencies harness data and analytics to drive creator and influencer marketing strategies. Trusted by global enterprises, Tagger is a disruptive SaaS solution that offers unparalleled expertise. Leveraging API partnerships with major social channels, Tagger connects millions of brand and influencer profiles to billions of social data points, offering the industry's most robust social intelligence and actionable insights. Enterprise clients include Hasbro, Paramount, Ketchum, Valvoline, Dolce & Gabbana, Bose, and Omnicom Public Relations Group. Tagger's platform provides powerful analytics, all-in-one capabilities, and strategic integrations for efficient campaign workflows. Spanning six continents and support for over 890+ organizations in 10 languages, Tagger Media remains at the global forefront of influencer marketing. To learn more about Tagger, visit www.taggermedia.com.
About Tribeez
Tribeez is a groundbreaking Social Intelligence Influencer Agency in SA, driven by the synergy of Influencers and an exceptional tech platform through our strategic partnership with Tagger Media. Our founding partners boast extensive experience in the digital media industry, leading to the establishment of Tribeez in 2020. Our core principle is to revolutionize the way brands approach influencer marketing, focusing on engaging with diverse tribes instead of relying on conventional influencer tactics. At the heart of our ethos lies the commitment to crafting captivating content rather than conventional ads, underpinned by a robust analytical and data-driven approach.
Through our game-changing alliance with Tagger Media, we have transformed the landscape of influencer and creator marketing. The results from all our campaigns in 2023 have far surpassed expectations, setting new benchmarks in the SA Influencer landscape. Our vision is to continue shaping the future of influencer marketing, propelling brands toward unparalleled success through meaningful connections with their target audiences. Let Tribeez be your catalyst for success in the digital realm. Experience the power of social intelligence and creativity, combined with data-driven insights, to propel your brand to new heights. Get in touch with us today to embark on an extraordinary influencer marketing journey. www.tribeezsocial.com