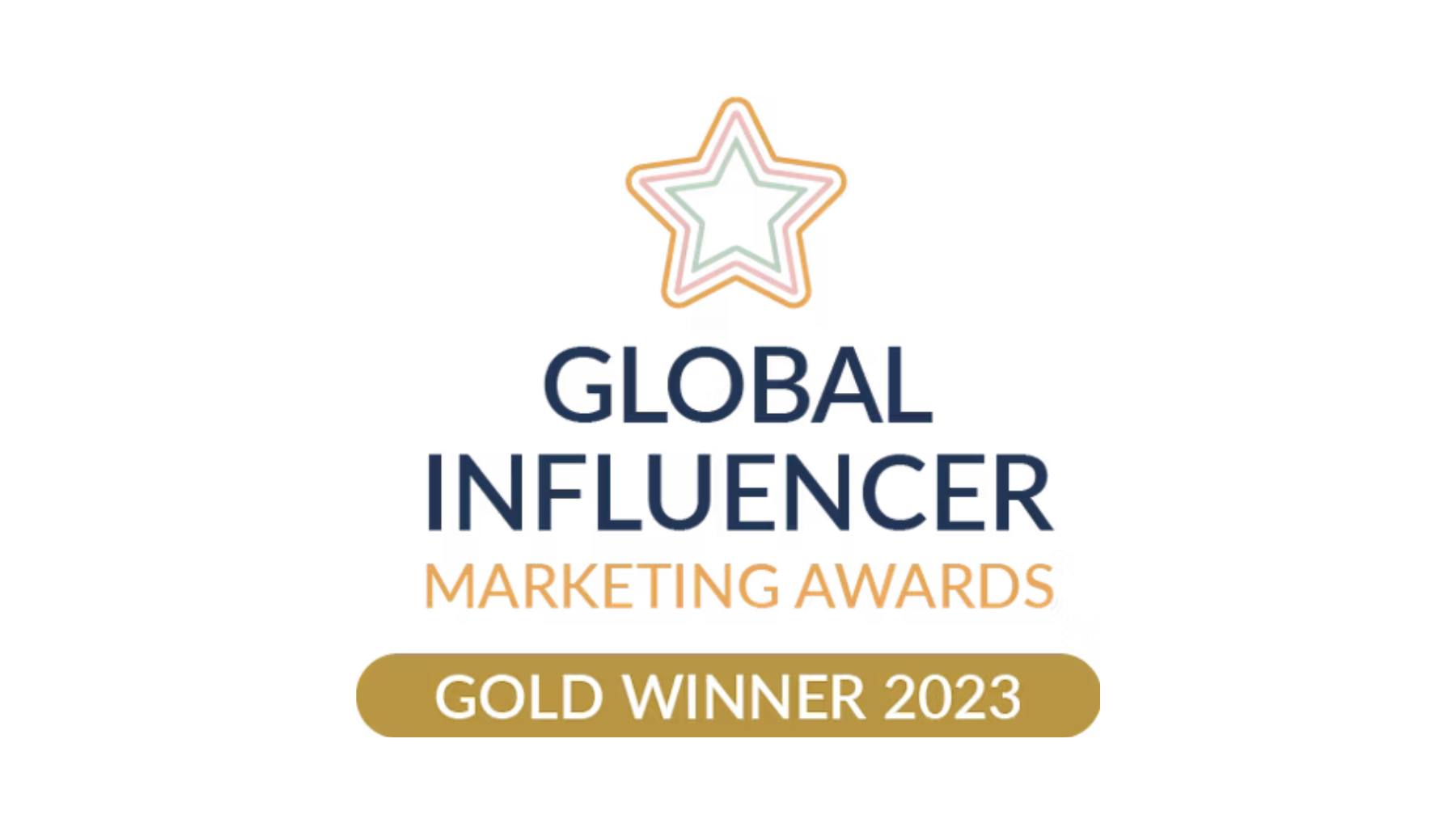 SANTA MONICA, Calif.–(BUSINESS WIRE)–Tagger Media, the global technology leader making influencer marketing more intelligent, has been named the Best Influencer Marketing Platform in the Technology category for the 2023 Global Influencer Marketing Awards. This is Tagger's second gold medal for Best Influencer Marketing Platform and third overall win at the prestigious Influencer Marketing Awards. Receiving this award is validation that Tagger's influencer marketing and social intelligence platform is helping brands and agencies stay ahead in the ever-evolving digital landscape.
Tagger is a disruptive and innovative global SaaS enterprise solution trusted by a global roster of brands and agencies. It supports 890+ brands, agencies, and media buyers worldwide with a platform offered in 10 languages. The product leverages its proprietary algorithm to develop digestible insights for marketers to execute and up-level their campaigns at every stage: research, discovery, management, payment, and analysis.
"We're honored to have been selected as the top influencer marketing platform globally," said Dave Dickman, CEO of Tagger Media. "This recognition highlights our efforts to continue to be a leader in the industry as an all-in-one influencer marketing and social intelligence solution to ensure brands have access to accurate and valuable data and insights."
The Tagger platform gives marketers an edge with its data-driven insights, helping to conduct comprehensive competitive analysis, connect directly with creators, and accurately measure ROI to build best-in-class marketing strategies with its unique features, such as Signals that monitor conversations and trends in the marketplace and Tagger's Profile/Discovery Tool that helps users discover the perfect creators and audiences for any global campaign based on their brand's target audience and affinities.
"Our platform is constantly evolving and growing," stated Dickman. "We are excited to receive this award and consider it a reflection of our efforts across all teams to ensure our platform is providing our customers with the most robust research and analytics tools on the market."
The Global Influencer Marketing Awards, now in its fifth year, aim to recognize the individuals, teams, and campaigns that have pushed boundaries and delivered excellence across the board during the last 12 months. These awards are global in nature and are open to brands, agencies, creators, and technology providers. Winners are selected from an international jury of experts and peers that select who will take home gold, silver, and bronze for the year.
To view the full list of winners, please visit: https://influencermarketingawa….
About Tagger Media
Tagger Media is a global leader in revolutionizing how top brands and agencies harness data and analytics to drive creator and influencer marketing strategies. Trusted by global enterprises, Tagger is a disruptive SaaS solution that offers unparalleled expertise. Leveraging API partnerships with major social channels, Tagger connects millions of brand and influencer profiles to billions of social data points, offering the industry's most robust social intelligence and actionable insights. Enterprise clients include Hasbro, Paramount, Ketchum, Valvoline, Dolce & Gabbana, Bose, and Omnicom Public Relations Group. Tagger's platform provides powerful analytics, all-in-one capabilities, and strategic integrations for efficient campaign workflows. Spanning six continents and support for over 890+ organizations in 10 languages, Tagger Media remains at the global forefront of influencer marketing. To learn more, visit www.taggermedia.com
Contacts
Katie Huff
Trevelino/Keller
404.214.0722
khuff@trevelinokeller.com